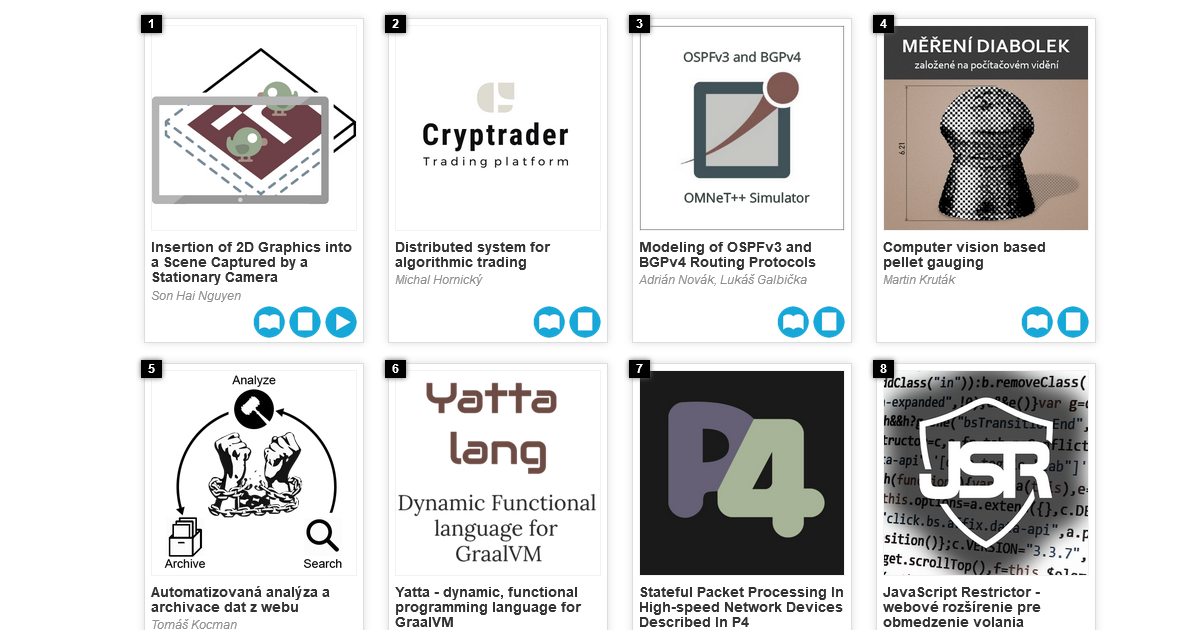 Excel@FIT 2020 sborník v PDF [89,6 MB]
Příspěvky na Excel@FIT procházejí recenzním řízením, ale nejsou považovány za finální publikaci výsledku. Příspěvek na Excel@FIT se nevylučuje s následnou publikací na vědecké či odborné konferenci nebo v časopise. Autorům kvalitních příspěvků na Excel@FIT a jejich vedoucím se naopak taková publikace doporučuje.
---
Submissions at Excel@FIT go through a reviewing proces, but they are not considered to be final publications of the result. Contributions presented at Excel@FIT do not exclude further publication at a scientific or professional conference or in a journals. Contrary to that, authors of high-quality contributions at Excel@FIT and their supervisors are encouraged to prepare such a contribution.
NAHORU